Regular price
Sale price
$50.00 USD
Unit price
per
Sale
Sold out
Argentium Silver Wire Wrapped Chakra Bead Pendant with Standard Size Chakra and Clear Quartz Bead Bracelet
This pendant comes with a 20" silver plated adjustable chain. The bracelet fits 7" wrists or smaller. Chakra beads are 8mm. Clear quartz beads are 6mm and 8mm.
This pendant was designed to align with the 7 chakras through the following crystals:
Crown Chakra - Amethyst for spiritual wisdom, peace of mind, and emotional balance.
Third Eye Chakra - Sodalite for self-empowerment, truth, and inspiration
Throat Chakra - Angelite for speaking your truth, peace, and angel communication and connection
Heart Chakra - Green aventurine for abundance, good luck, and love
Solar Plexus Chakra - Tiger's eye for assertiveness, integrity, and releasing fear & anxiety
Sacral Chakra - Carnelian for overcoming procrastination, courage, and creativity
Root Chakra - Red jasper for protection, self-mastery, and passion
Share
Materials

Copper pendants and link styles (chokers, bracelets, and anklets) are wrapped with pure copper wire.

Silver pendants are wrapped with Argentium silver wire (consists of 93.5% silver and includes geranium for durability and extended resistance to tarnishing).
Dimensions

Dimensions vary per crystal wrapped for pendant necklaces. Individual pendants come with 24" long chains. Sets come with 20" long chains.

Standard stretch bracelets are approximately 7". Large stretch bracelets are approximately 7.5".

Chokers are 14" with 2" extenders. Link Bracelets are 7" with 2" extenders. Anklets are 9" with 2" extenders.
Care information

Take care when handling your jewelry! Although it's been tested to ensure it withstands everyday wear and tear, it is still handmade with wire made of copper not steel (I wish I had some Superman wire, but copper's color is cuter anyway). It is possible for the design to be bent and distorted, so store in a safe place and be mindful when wearing and traveling with your pieces. We don't recommend wearing this while participating in strenuous activities like working out. Especially Zumba.

Caring for Copper

Copper will naturally tarnish over time as it is exposed to oxygen. Be very careful to keep copper away from water and perspiration.

We recommend using a polishing cloth with it only as some crystals tend to react differently with what is typically used to clean copper (water, salt, lemon, vinegar). Differently as in you might not have much crystal left after you've cleaned it. Whoops.

Crystal Care

As for your crystals, it's best to create a routine for cleansing and charging them. Cleansing a crystal removes the energy from it for a reset, and charging a crystal enhances the intention and metaphysical properties.

You can cleanse them in a variety of ways. Before it arrives to you, your pendant is set on selenite (the best crystal that cleanses the energy of other crystals) overnight. Besides selenite, kyanite can be used for this purpose as well. You can also cleanse your crystal with sage, palo santo, and sweet grass. Water and salt can also cleanse crystals but be careful: some crystals can crumble and dissolve! Again, it's also not a good idea to get your copper wet to keep it as shiny as possible.

Charging crystals can be as easy as using the earth around you. Letting your crystals sit out for a couple of hours in either sunlight or moonlight will charge them. Sunlight can fade the color of some crystals, so be careful of that. Sound vibrations also charge crystals. If you don't have a singing bowl, then we recommend blasting some Hz frequencies from YouTube (not too high though). If you have a quartz cluster, set your crystal on it to amplify the energy.
View full details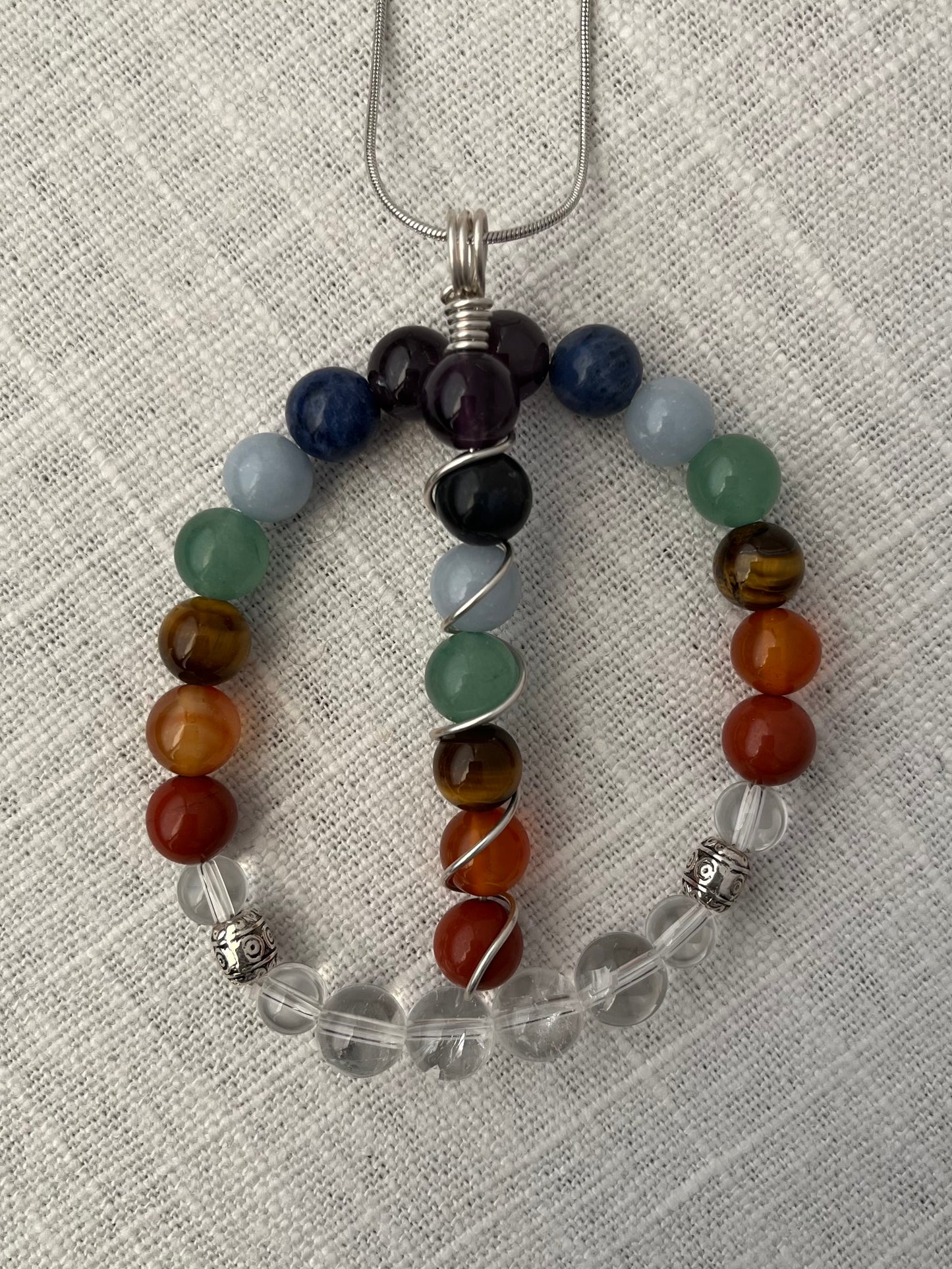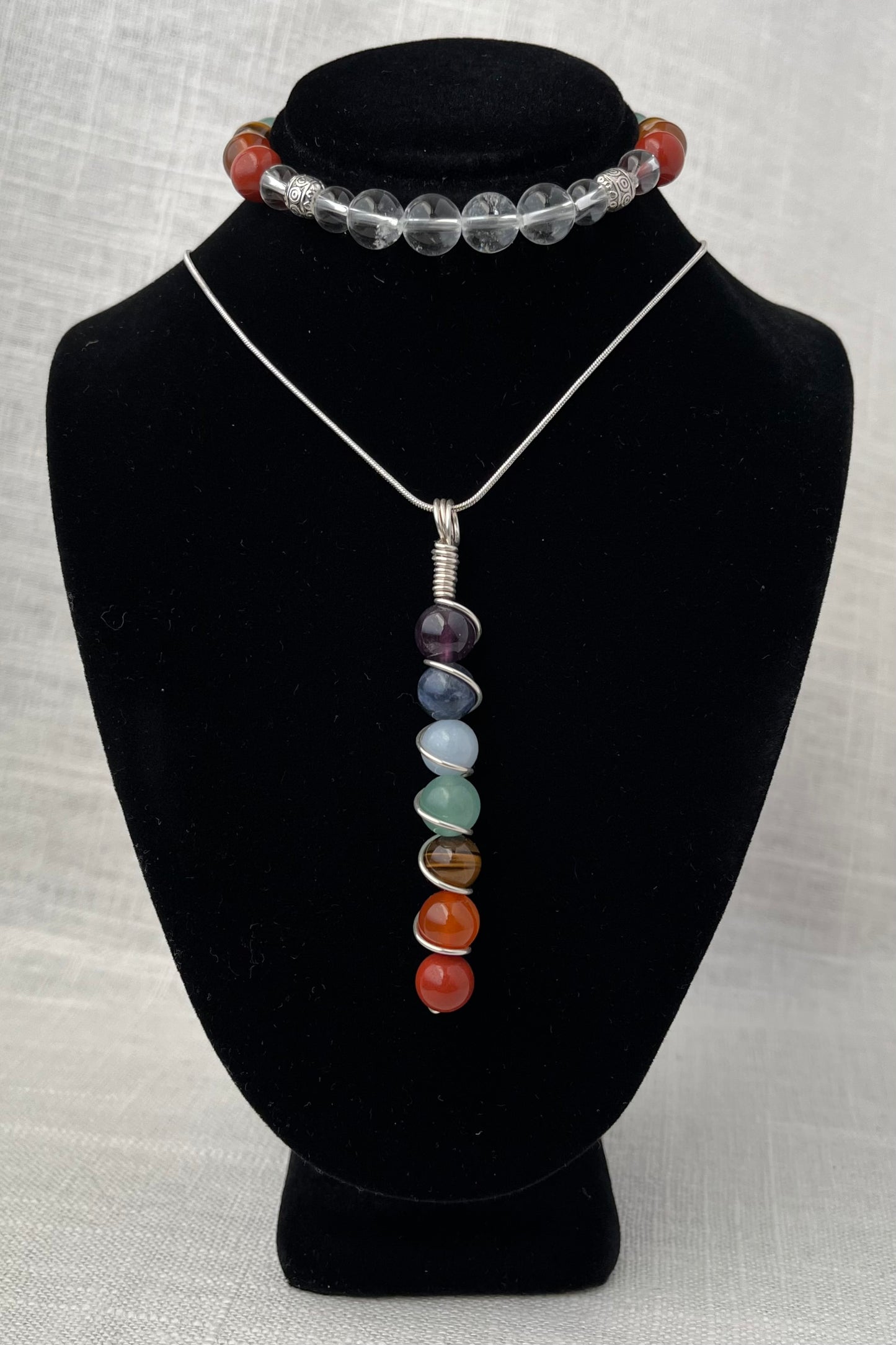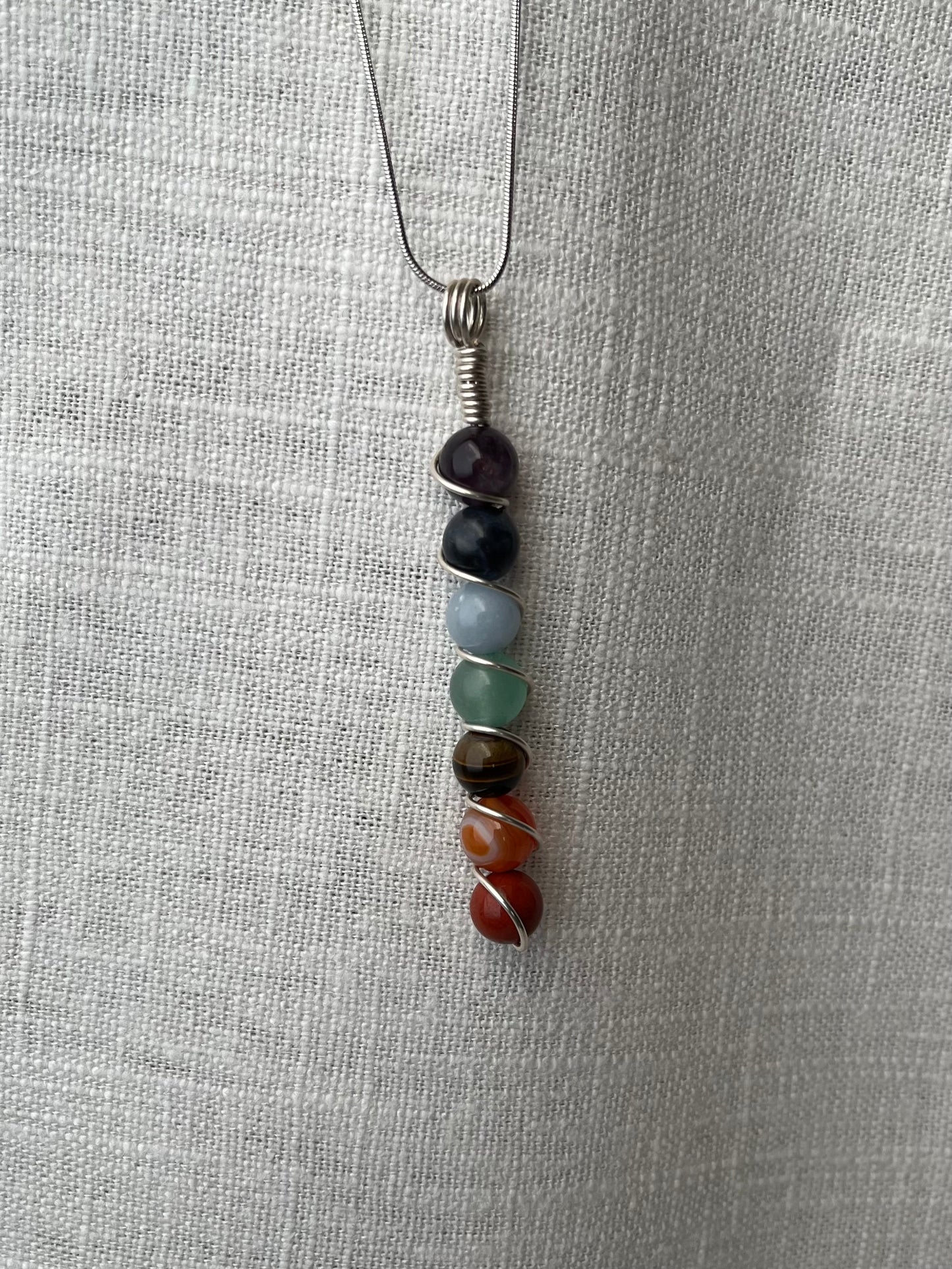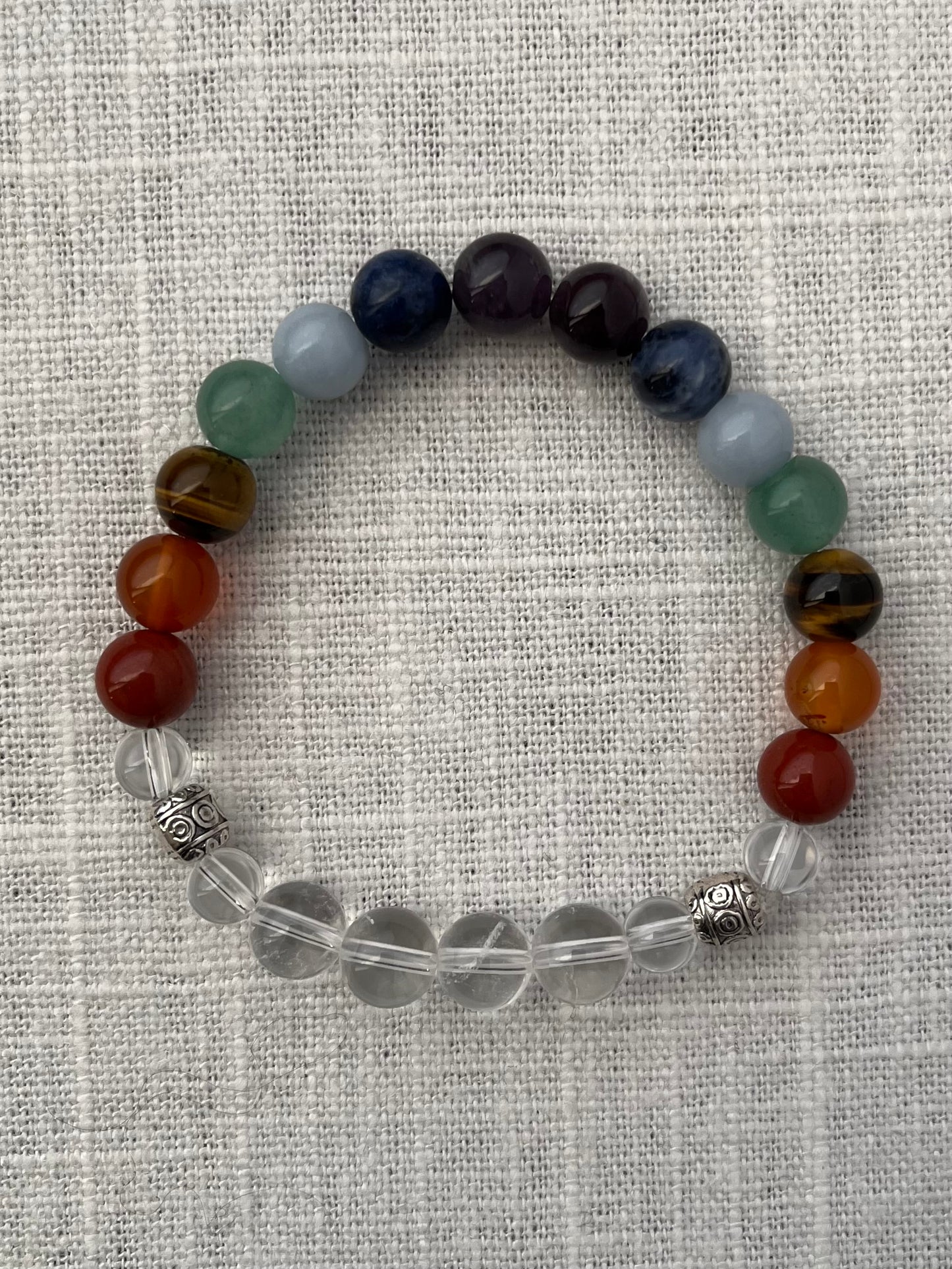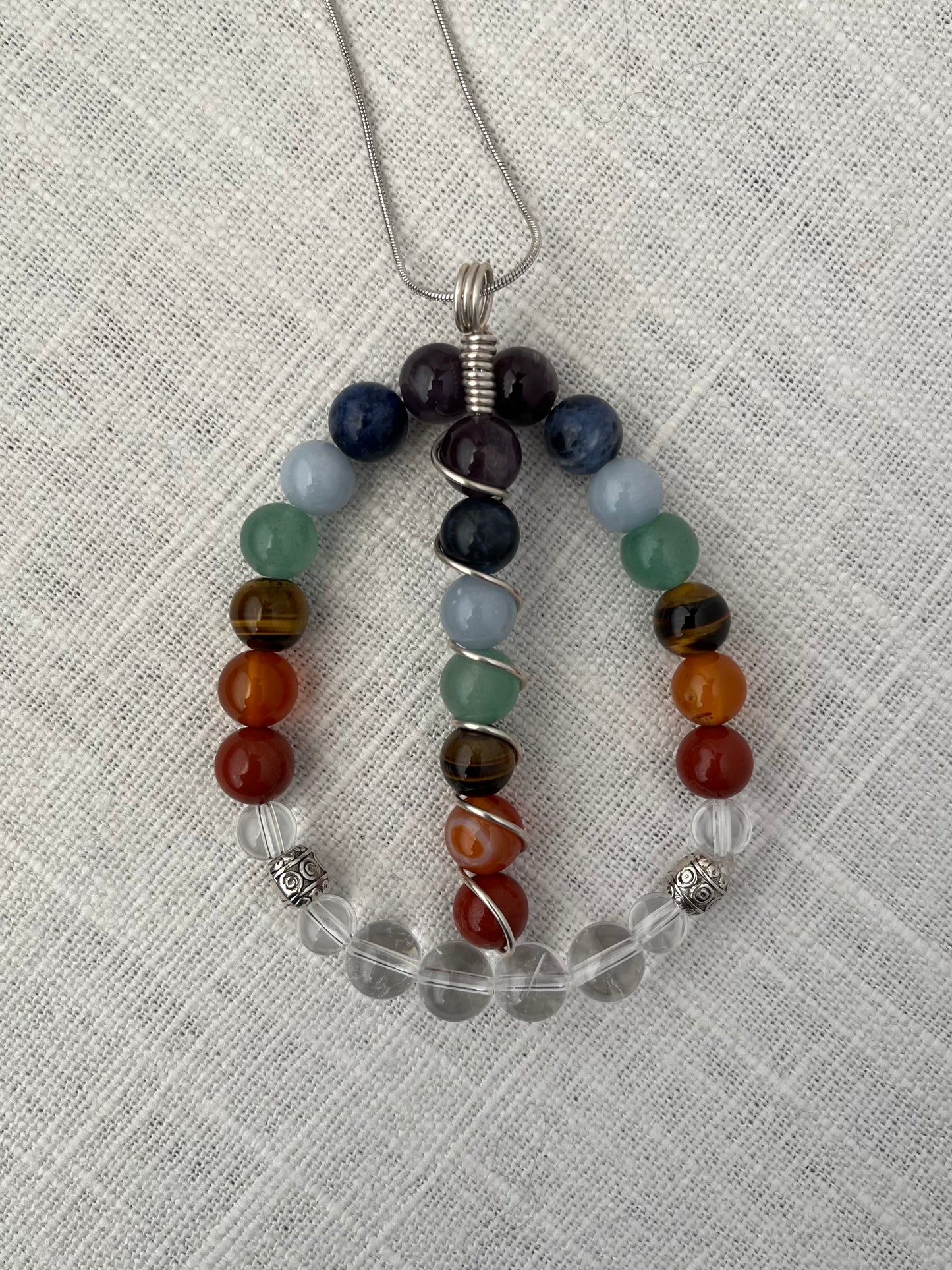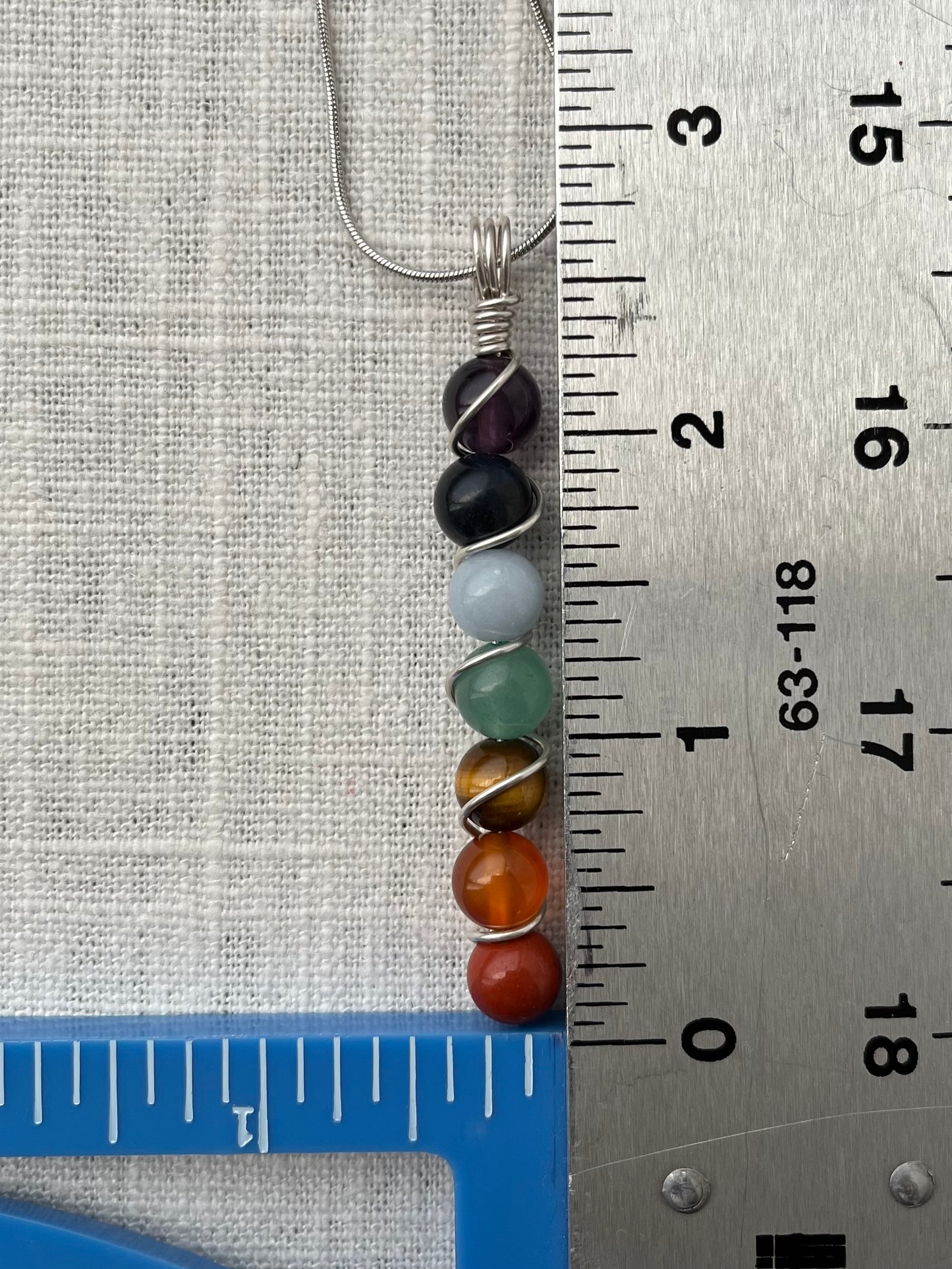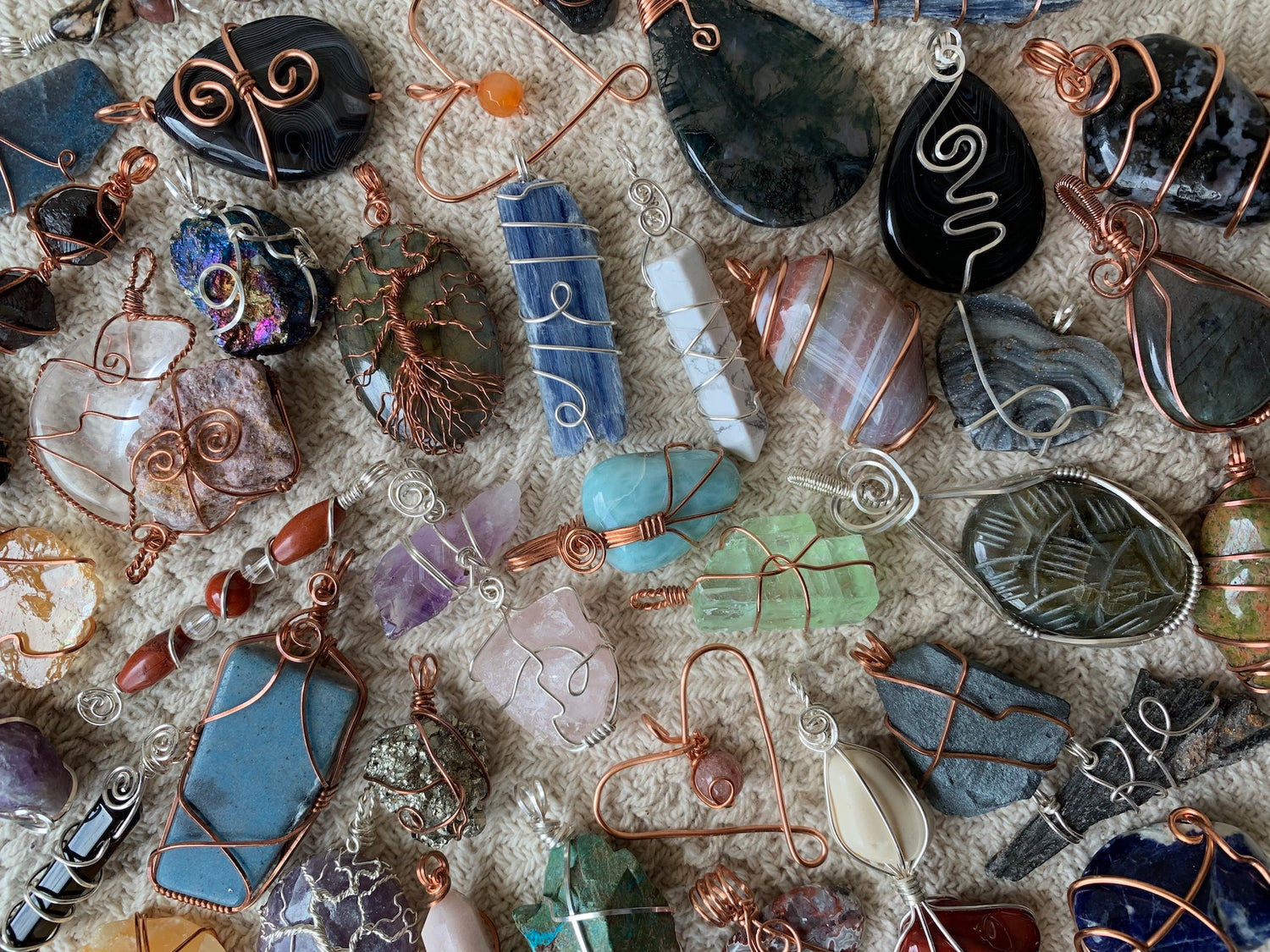 Check out our blog
We want to provide more than just jewelry. Whether you're new to crystals or are open to learning more about them, we have the perfect resource for you. Check out our blog for helpful information about all things crystals.
Learn More